This Canadian Female Hockey Logo is owned by Mary Cowan and can not be reproduced without permission.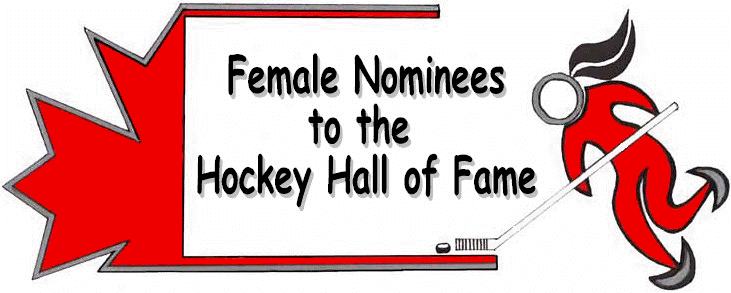 One of these years/days, Female Players will take their rightful place in the Hockey Hall of Fame
and society will be equally miffed that women were ever excluded,
just as society today is miffed by the fact that women were ever denied the vote.
In the mean time, let's get our women nominated 'less we forget'.
Send your nominations complete with biographies and contributions to female hockey to
mary@femalehockey.ca
and we will show case our nominees on this website.